Rioters in Portland, Seattle and every other Democrat-run city that is currently besieged by chaos continue to demonstrate just how childish and foolish they really are. Not only do they commit violent crimes and lash out against America —while bastardizing the freedoms that this country affords them— but they do so without any foresight.
Take for instance Edward Schinzing, 32, who broke into Portland's police headquarters, destroyed property, and committed arson thinking he would get away without consequence—it is 2020, after all.
MORE NEWS: Ep 49 | Amazing Organization Helps Our Warriors Transition From Overseas, Prevent Suicide and Heal
The problem is, like many rioters in Portland, he isn't very smart. Schinzing chose to go shirtless that night and expose the giant tattoo across his upper back that literally spells out his last name, as if he was wearing a jersey.
Suspected Portland arsonist ID'd by tattoo of his name, feds says https://t.co/ThturLQpbQ pic.twitter.com/7gZ5DifaXt

— New York Post (@nypost) July 29, 2020
Law enforcement officials had a much easier time identifying him thanks to his foolish choice in apparel, or lack thereof. Surveillance footage and a previous jail record/booking photo confirmed all they needed to know.
Prior to his arrest, Schinzing was on probation for domestic violence assault and had seven prior misdemeanor and two felony convictions.
The foolish rioter now faces federal arson charges, which were brought forward by the Department of Justice.  Schinzing and his cohorts broke into the Justice Center on May 29th.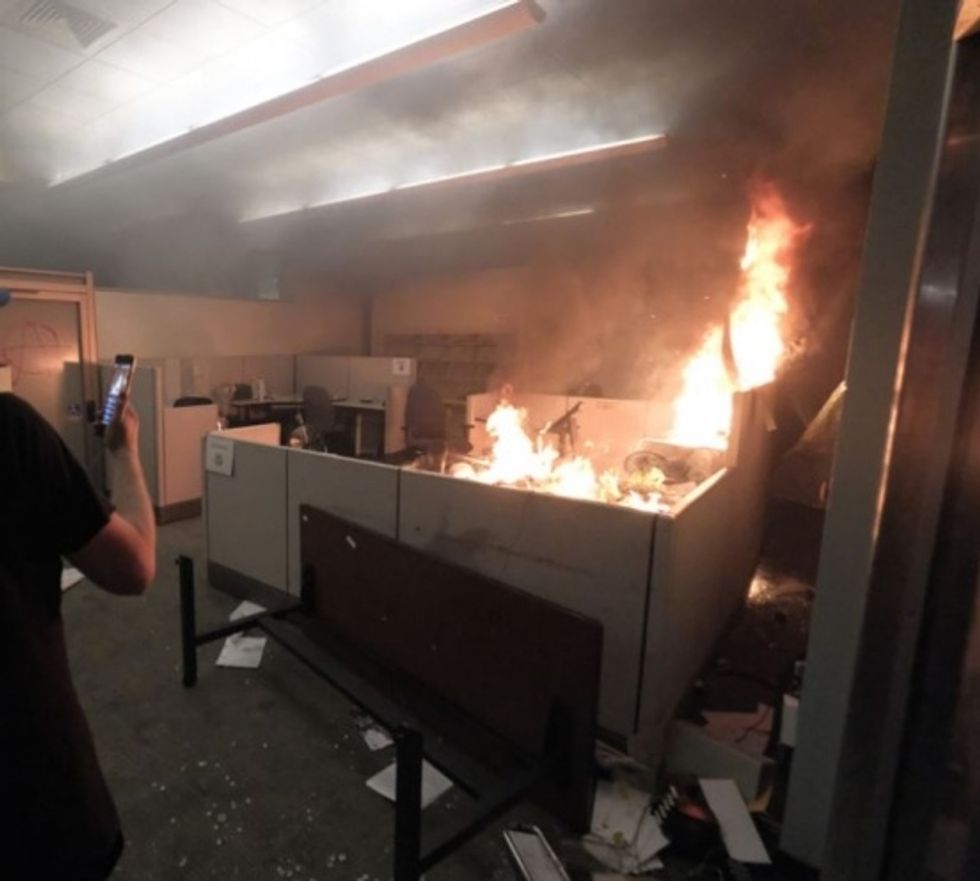 MORE NEWS: Former SEAL Team 6 Operator Justin Sheffield Discusses An Amazing Organization to Help Our Veterans
The date of the incident should remind readers that the violence and upheaval in Portland was ongoing long before federal agents were sent in to assist with protecting federal property. This is exactly what the agents do each night —protect the courthouse— not gas and chase down peaceful protesters as the mainstream media continues to claim. Even former President Barack Obama eschewed this false narrative today while speaking at the funeral of John Lewis.This piece was written by Drew Berquist on July 30, 2020. It originally appeared in DrewBerquist.com and is used by permission.